Ahhhh Wilderness! One of the most breathtakingly beautiful coastal towns in the Garden Route and certainly beautiful enough to be adored worldwide. Steep cliffs, lush and thick with indigenous vegetation that dive into the Indian Ocean, stretching forth to endless white sand beaches that extend as far as the eye can see. Wilderness is truly a nature lover's paradise and upon exploration you'll find an array of rivers, lagoons, lakes, forests and hikes. If you're looking to get out and enjoy the natural beauty of mother earth, Wilderness is the perfect place to start. Here are 7 outdoor things you should try in Wilderness.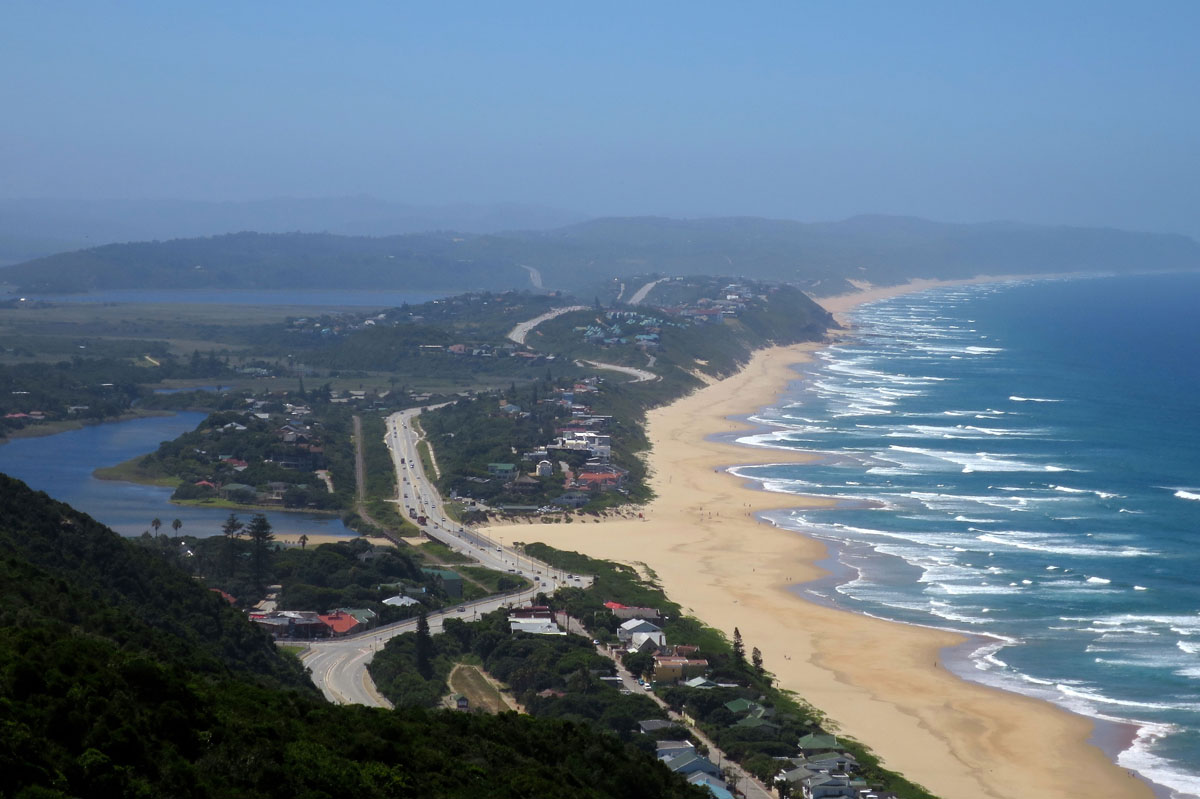 Go Hiking With Kingsfishers
Wilderness is characterised by thick lush indigenous forests, rolling hills, mountains, rivers, lakes and lagoons. It therefore makes for an ideal place to pack a backpack filled with snacks, water, maybe sunscreen, don your explorers hat and head out to see what might be around the next bend.
Beginning at the Wilderness Ebb-and-Flow Rest Camp there are five trails from which to choose all with varying distances sights and sounds. Here are three hikes we most recommend.

1.) Half Collared Kingfisher Trail
A shady walk through the beautiful Wilderness forest where you're likely to see most of the local bird species including the Knysna Loerie, Giant Kingfisher and the Fish Eagle. You'll also be sure to witness the grand Yellow Wood trees in all their splendour. The hike should take around 3-4hours and covers a distance of 7.2km.
2.) Giant Kingfisher Trail
A touch strenuous in the beginning, the hike does get easier as you move along. Regardless, it is one of our favourites because it leads to a beautifully cooling waterfall at the end. Pack a picnic, your bathing costume a towel and enjoy a refreshing dip at the other end. The trial covers 3.5km and takes roughly 3.5 hours.
3.) Pied Kingfisher Trial
The perfect hike for avid bird watchers, the Pied Kingfisher Trail is a flat circular route which takes you through the Fynbos heavy Serpentine. An open trial with limited shade with a section which connects with the beach, it is advised that you layer yourself with a healthy dose of sunscreen before endeavouring. The trail is about 10km and takes around 3-4 hours.
Hire a Canoe
Want to be out in nature but not so keen on hiking. Well then, why not hire a canoe!? The day-visitors' site at Ebb and Flow Rest Camp in Wilderness hires out canoes which allow you to paddle up the Touw River. Once you pass under the railway bridge you'll be completely surrounded by some of the most beautiful indigenous forests on both sides and isolated from the busy, noisy N2. If you're an avid birdwatcher, hiring a canoe is the thing for you! Take your binos for a chance to spot the odd Kingfisher and the colourful local 'special', the Knysna Turaco, swooping from tree to tree with a flash of red
Dolphin Point Lookout
Once the N2 hits the Garden Route, a section of the National Road which extends from Witsand to Tsitsikamma the landscape transforms from dreary farmland to engaging enigmatic natural beauty. Winding passes, rolling hills, rivers and of course breathtaking lookouts. At the top of the list of lookouts to relish in, would certainly be the Dolphin Point Lookout just west of Wilderness. The parking is tight, but the view most definitely makes up for it. From this outcrop you can see the Kaaimans River mouth and tidal estuary, the old railway bridge the Outeniqua Choo-Tjoe train once ran along until floods washed away some of it's tracks, you can witness the migratory Southern Right whales and Humpback whales which frequent the coast between June and November and spot the odd pod of dolphins frolicking in the Indian Ocean between plumbs of spray rising from the backs of thunderous waves.
Learn to Surf at Victoria Bay
A stones throw before the Kaaimans River mouth there lies an inconspicuous little sign which reads; Victoria Bay. Take the turnoff and you'll embark on a winding decent to the trough of a grandiose valley nestling a neat little white sand cove. Don't be fooled by this small stretch of beach, Victoria Bay, or Vic bay as it is affectionately known produces some of the best point break waves in the country. When it's big, you can walk along the bay, to the end rock outcroppings and behold local surfers take on beasts from the ocean deep right in front of dangerous rocks. When the surf is smaller in stature, it becomes the perfect beach to learn how to surf. And not only that, it's probably the most beautiful beach you'll surf too! And if you're not into surfing but still want to get wet, than there's a wonderful tidal pool which should help you cool off.

Moonlight Meander
Dubbed the most fun you can have at night on the Garden Route', the moonlight beach walks are led by biologists and ex-teacher, Judy Dixon and take place on Swartvlei Beach. The moonlight beach walks to Gericke's Point let you meet intriguing sea creatures of the intertidal zone. Every spring tide at full moon and new moon (i.e. once every two weeks) finds Judy combing the beach and tidal pools for plough snails, limpets, chitons, barnacles and sea urchins, perhaps a cuttlefish or two, too.